Care labels are indispensable in garments. A Care label or woven label will show the washing instructions for the garment. Without these washing instructions, your customers will know how to wash and handle the product in the proper way.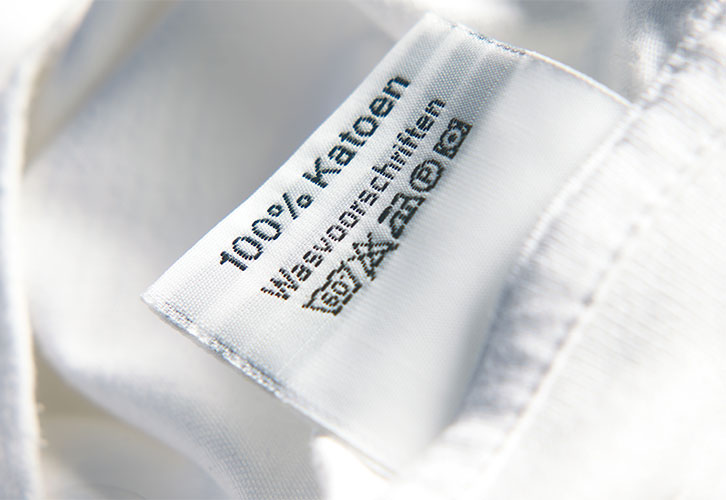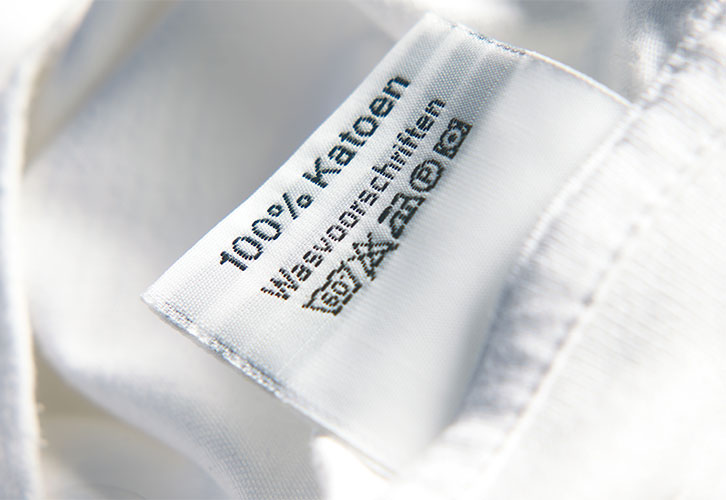 A wide range of care labels
Without clear washing instructions, the product will shrink faster, damage or look less good. That, of course, is a shame. Therefore, a strong and clear laundry label or care label is very important. At Juritex, we offer a wide range of different laundry labels. Woven labels, printed labels, with colour or in black and white, everything is possible. We are happy to help you match the right care labels to your product.
Want to know more about this product?
Press the button below to fill out the request form.
Request information
Brand Labels
In addition to laundry labels, you are also at the right place for brand labels at Juritex. You can fully personalize the brand labels. Ideal for your branding! You can completely determine the design of the brand labels. In doing so, we are always willing to provide you with advice or help with your design. To make your work stand out even more in a subtle way.
Woven labels
If you are looking for labels with a robust and durable look, woven labels are a very good choice. On the woven labels, for example, washing instructions can be placed but there is also room for text or a logo. So you can have brand labels fully personalized. Thanks to our professional production process, we ensure that your woven labels will last the entire life of your item or garment.
Printed labels
At Juritex, we also give you the option of having your labels printed. Printed labels are the way to reinforce your brand name. Again, the possibilities are endless. Do you want one-sided or double-sided printing? In colour or black and white? The possibilities of printed labels are endless. Not sure how to get started or what the best option is for you? We are always happy to help you with that!
Juritex offers the solution
Juritex has been producing various haberdashery products for different branches in the textile processing industry for many years. For years we have been the address for both standard haberdashery and customised solutions for various industries. Think of the mattress industry, the furniture industry, etc. Thanks to our modern and extensive range of machinery, we offer an incredible number of possibilities for quick custom solutions. In addition, we are happy to share our years of experience and extensive knowledge of materials with you in order to find the right solutions. Do you have a question about labels or another product? Do not hesitate and contact us. There is always a professional standing by to help you.