At Juritex you can find a wide range of zippers. Would you prefer to determine the size of the zipper yourself? You are at the right place at Juritex for zipper tape on a roll too.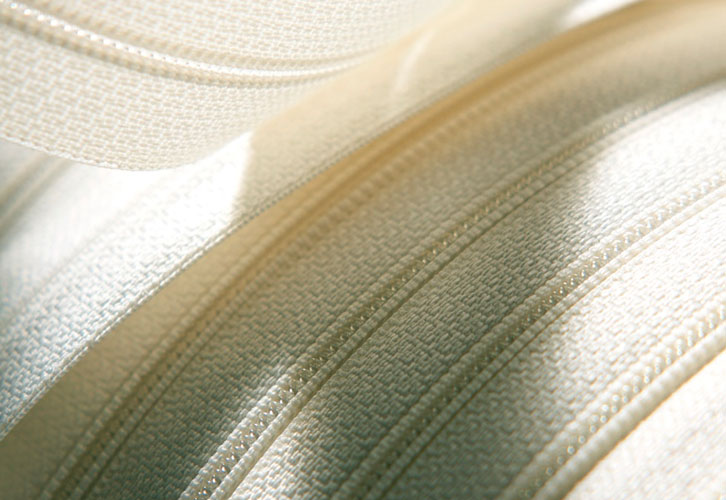 Zipper on a roll from Juritex
Zippers can, of course, be used on different products. For example, for bags or pillows. If you would like to determine the length of the zipper chain yourself, a zipper on a roll or a zipper tape is ideal. You cut the zipper to the desired length and slide the slider on. At Juritex we aim to find the ideal dimensions of a zipper on a roll with you. The possibilities are endless. All you have to do is indicate what the ideal size is for you, and we will provide you with a customised zipper tape.
Want to know more about this product?
Press the button below to fill out the request form.
Request information
Use zipper tape
The nice thing about a zipper on a roll is the possibility to determine the ideal length per zipper yourself. When doing this, keep in mind that you are cutting about 5 inches longer than the length you need. This ensures that the zipper is easy to handle. When you have cut the ideal length of the zipper tape, slide the slider on. This is like zipping up your jacket. Do this gently; it is not necessary to apply force. Do you need a tool? Of course, we can supply those as well!
Contact
At Juritex, one thing is most important: That you, as a customer, are satisfied. Since we were founded, service and customer care are central at Juritex. We are therefore happy to share our years of experience and extensive knowledge of materials with you. For example, do you have a question about zippers or any other product? Please contact us. Our fast and professional advice will entail the various possibilities, and are happy to think along with you. Would you like a personal appointment to discuss the possibilities? No problem! Contact us by phone or email contact and we will be happy to make a personal appointment. Together we will make a fantastic final product.