Self-adhesive velcro comes in a variety of shapes and sizes. velcro is a clasp or connection that you can pull loose and consists of two layers: a "hook side" and a "loop side". The hook side consists of a piece of textile with very small hooks and the loop side is covered with even smaller, hairy loops. By pressing these two layers together, the hooks will hook into the loops and you create a closure. Pulling this clasp releases the characteristic ripping sound. Self-adhesive velcro can be used on many different surfaces. At Juritex, we're happy to work with you to see what application hook and loop fasteners might be right for you.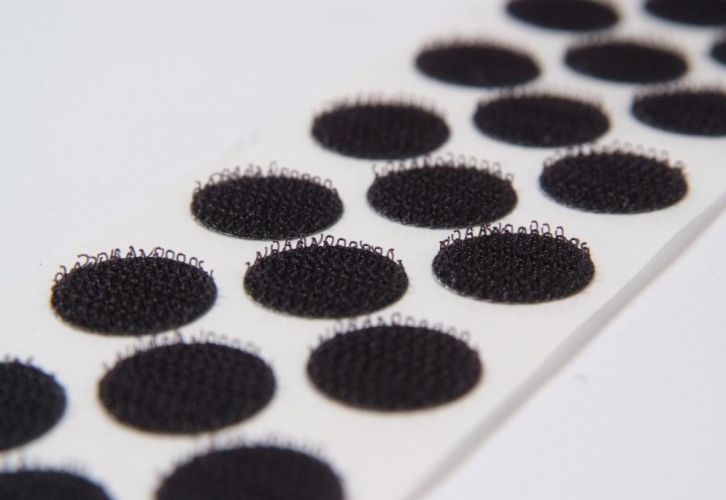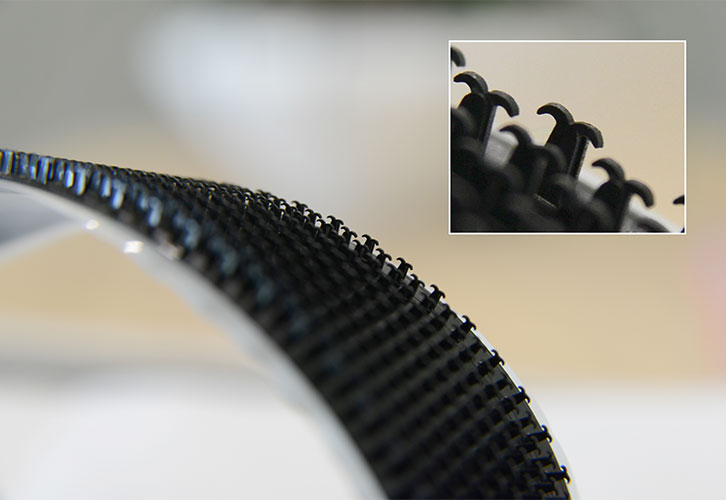 Velcro self-adhesive
Self-adhesive velcro can be made with different sorts of glue layers. The surface on which the self-adhesive hook and loop fastener is to be adhered, determines which adhesive layer is to be used. The most commonly used adhesive layers are hot melt and acrylic. These are adhesive layers with high initial adhesion or adhesive layers reaching full strength after 72 hours. The surface on which you are going to use self-adhesive velcro should always be grease-free and free of dust for proper adhesion. Juritex also offers the option of cutting or die-cutting self-adhesive velcro. In addition, it is possible to use kiss-cutting to die-cut the self-adhesive velcro on the roll, which can easily be peeled off the backing paper.
Want to know more about this product?
Press the button below to fill out the request form.
Request information
Applications self-adhesive velcro
We produce self-adhesive velcro always by weaving the product, we do this for various applications such as shoes, work wear, tents, bicycle bags, hook and loop straps, straps and cable ties. We can produce a solution for virtually anything that needs fixing. Do you have an application where this product could be the solution? We like to think along. We have plenty of opportunities!
Contact
At Juritex like to think along. Our machine park gives us the ability to offer customised solutions extremely fast and our years of experience make that we can always give you sound advice. Do you have a question about which type of velcro tape is best to use? Or would you like advice on what width or colour the velcro tape should be? Or do you have a question about another product? Don't hesitate to contact us. We are happy to talk to you to create the perfect customised solution for your needs. At Juritex, we do everything to make sure you are satisfied.