Cord or rope comes in many different shapes and sizes. Originally a way of tying things together or transmitting tensile forces, today cord is used for many different applications. At Juritex, we offer a suitable cord for every application. We produce cord for tents, flags, bags, pull-up ladders, swimming pools, filler cord in a trim and much more. Whatever you need this product for Juritex is the right place to go to. Whatever you wish, we will be happy to work with you to find the product that suits your application best.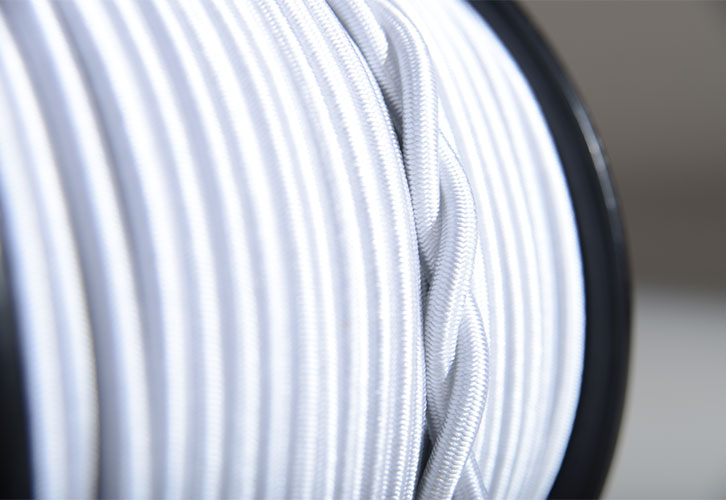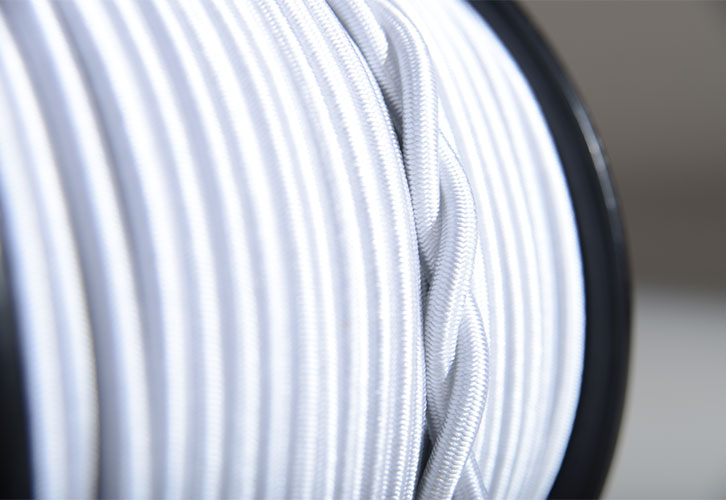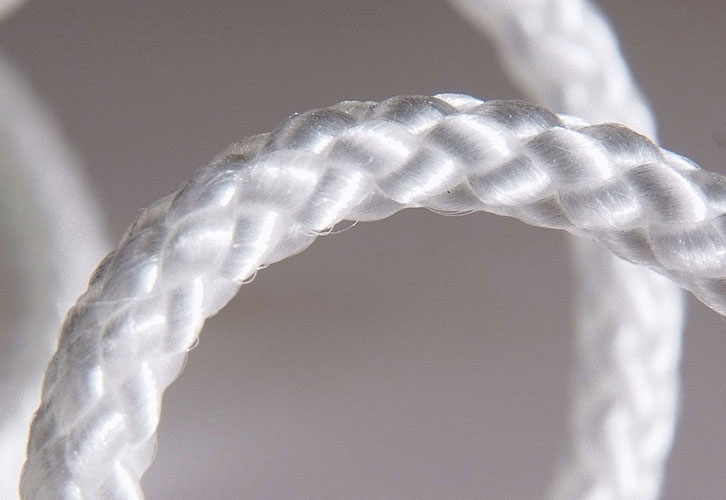 The possibilities of cord
At Juritex, we use different types of materials to produce cord or rope. We use raw materials such as: polypropylene, polyester, polyamide, and cotton. Various production techniques are used such as: braided, twisted or knitted. Of course, we will keep the application it is used for in mind. Based on that, we choose which technique is most appropriate. We produce cord from 1 mm to 10 mm in diameter. However, we can increase the thickness of the product to your wishes. For colour, we mostly use natural/white or black. If you have a specific wish for a coloured cord or rope, we offer those options as well.
Want to know more about this product?
Press the button below to fill out the request form.
Request information
Filler cord
A filler cord is also called a piping cord. A filler cord is used to stitch for example a piping in a mattress. For this product we use various materials such as: polypropylene, polyester, polyamide, and cotton. Material, technique and size of the filler cord can be changed based on what you need.
Juritex is your partner
At Juritex our main goal is to make satisfied customers. Years of experience make us the perfect partner for fast and professional advice. Adapted to your wishes. Should you have a question about what type of product is best to use, what technique we can best apply to your product, or what options we have for you in terms of cordage and rope? Please do not hesitate to contact us. Our extensive knowledge of materials enables us to support you at all times and provide you with sound advice. All with just one goal, to achieve the best result together!