Are you looking for a reflective tape? Then you have come to the right place at Juritex. We produce different types of reflective tape for different applications.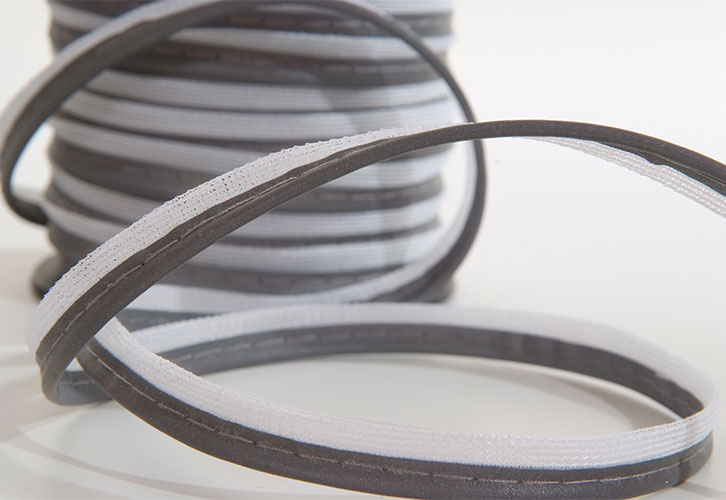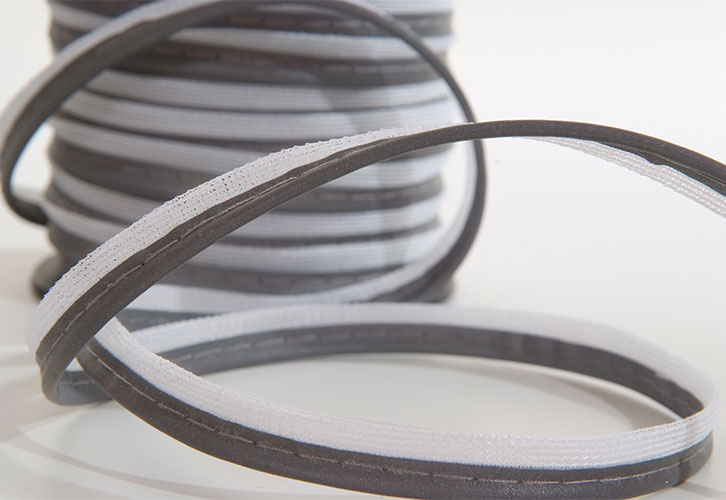 Reflective tape
A reflective tape is often applied to clothing. For example, on rain wear, motorcycle clothing or work wear. But reflective tape can be applied on more items than just clothing. Reflective tape can also provide a solution on bicycle bags, dog harnesses or backpacks. Reflective tape is used as a light-reflecting tape along various products for better visibility in the dark. The reflective tape is usually grey in colour in daylight and produces a bright white colour in the dark, when light shines on it. This increases visibility and therefore safety in the dark.
Want to know more about this product?
Press the button below to fill out the request form.
Request information
Reflective tape from Juritex
If you are looking for a reflective tape to put on one of your applications, we are happy to help. We love to help you find the right length and width of tape for your purpose. We are open to listen to the requirements you need for fully customised reflective tape to make your clothing or other products highly visible in the dark.
Making the best product together
Since Juritex was founded, one thing has been central to us: service and customer focus. For us, the most important thing is that you, as the customer, are satisfied. We do our utmost to accomplish that. We are happy to share our years of experience with you. At Juritex you can always find fast and professional advice about the various possibilities, and we are happy to think along with you. For example, are you unsure if a reflective tape is the right addition to your product? Or is it not entirely clear to you what the dimensions of the tapes should be? Please contact us. We can help you with all your questions. With our extensive knowledge of materials, we can support you at all times and provide you with sound advice. Juritex is happy to work with you to find the best product!